Luxury St Barths Boutique Hotels
St Jean Bay, St Barthélemy (St Barths)

Eden Rock Hotel, the original hotel on the aspirational island of St Barths in the French Caribbean was conceived in the 50's by Remy De Haenen. Aviator and adventure for use by his Hollywood chums.
HOTEL TAIWANA
Bay of Flamans, St Barths
Surrounded by tropical gardens and full of natural colors, at the Hotel Taiwana you are only steps away from our pristine white sandy beach and the warm Caribbean sea.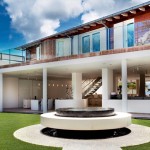 4 Bedroom Luxury Villa
St Jean Bay, St Barths
This four bedroom luxury beach-side villa is very chic. A huge, ultra luxe, multi-faceted house which is being described as resembling "a hundred million dollar yacht on land".
Bedrooms: 4
Bathrooms: 4
Staff: 2+
2 Bedroom Luxury Villa
St Jean Bay, St Barths
St Barths is proud to introduce the beautiful 2 bedroom luxury villa which is a spacious, ultra luxe villa perfectly located on the beach. The villa includes fabulous detailing.
Bedrooms: 2
Bathrooms: 2
Staff: 2+