Prestige World is about seeing the world in style. We've been creating effortless luxury holidays for the discerning traveller for decades and we believe our business is to blend exceptional destination knowledge with excellence in service to make for a truly unforgettable experience.
We've been established in the Luxury Caribbean world since the '80s, when there were just a handful of hotels and a few visiting cricket teams and even though time has obviously progressed these wonderful islands, it's still the warmth of that genuine West Indies welcome coupled with their casual island-chic vibe that we look for in our choice of hotel today.
Of course there are other islands that excel at barefoot luxury and if the Indian Ocean is good enough as the honeymoon hideaway of choice for Wills and Kate then we thought it must be good enough for our clients. Our selection of exclusive Maldives destinations features everything this truly incredible archipelago has become so famous for offering all wrapped up with the Prestige World assurance of exemplary service and ultimate relaxation.
Our road trips and multi centre experiences in Sri Lanka, Australia and South Africa are great examples of our knowledge and desire to find the best way to show you as much of these locations was we can based on our own travel experiences.  Cricket is never far from our minds so why not join us on the trip of a lifetime one day with our range of cricket holidays following the England Cricket team around the world.
Prestige World is a small team based in Chiswick, West London – do pop in and see us, we love to find out more about our clients or if you've seen something you like and want to check availability or enquire about something a bit different then please give us a call on 020 3824 8444.
Prestige World Brands
The eagle-eyed among you will have spotted the It's Cricket Collection, a selection of hotels we've chosen for a variety of reasons that suit the needs of our kind of cricket people. Read Prestige World owner and Director, Sara's biog below and you'll find out that cricket was what brought her to the Caribbean and ignited her passion for luxury travel to tropical destinations all those years ago. Sara set up our sister brand International Cricket Tours specifically to cater for those who love cricket and a bit of luxury in equal measure.
A little about me ....
My passion for the world of luxury travel began way back in the early '80s when my sister invited me to accompany her and a small group of cricketers to Barbados. Some months later I was enjoying winter sun in breath-taking surroundings and knew this was where my future lay. 
I started Prestige World to offer a collection of affordable luxury island destinations in the Caribbean (of course!) and also now in the Maldives to the discerning traveller. I place great importance on excellent destination knowledge and good relationships – both with our locations on-island and also with our clients and it's no doubt my early career with the John Lewis Partnership that has made me value customer satisfaction above all else. Our reputation for effortless luxury travel is built on this client-centred foundation. 
Cricket keeps its place close to my heart and Prestige World's sister brand International Cricket Tours is a thriving outlet for my love of taking groups of like-minded cricket fans to some of my favourite places.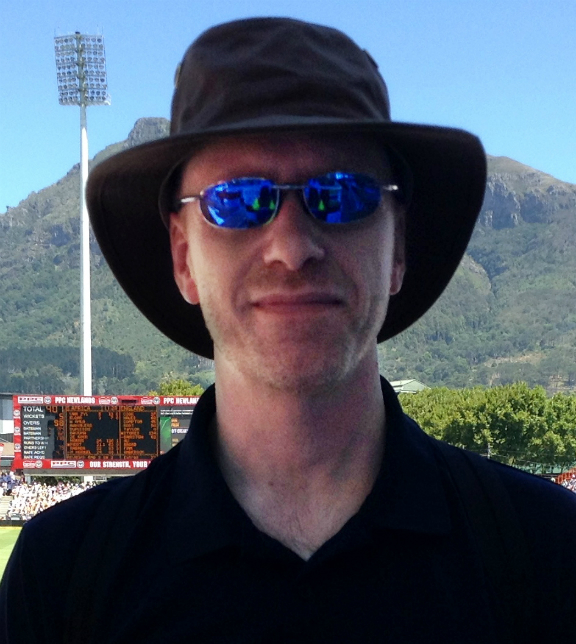 A little about me ....
My travel industry career began over 10 years ago with Trailfinders as a longhaul specialist selling flights and holidays all over the world. After a year out in Santiago, Chile (2007/8) teaching English I returned to the travel industry with TUI in their Sports & Activity Division, creating, selling and operating trips to major sporting events around the world. From a Six Nations rugby weekend break in Italy to a three month Ashes experience down under.
From a personal travel perspective, I have been lucky enough to have travelled far and wide. In the Far East I have travelled to Thailand, Cambodia, Indonesia (Bali), Hong Kong and Vietnam. I have either worked or taken holidays to several islands of the Caribbean including Cuba. I can include trips to some of the big cities in the USA including New York, LA and San Francisco. Various stopovers to Dubai in the Middle East, and longer visits to South Africa taking in both Johannesburg and Cape Town.
I have also visited Australia numerous times and journeyed through both the North and South Islands of New Zealand. Perhaps my personal favourite for real adventure is Latin America where I can include memorable stays in Chile, Argentina, Peru, Mexico, Colombia and Rio De Janeiro.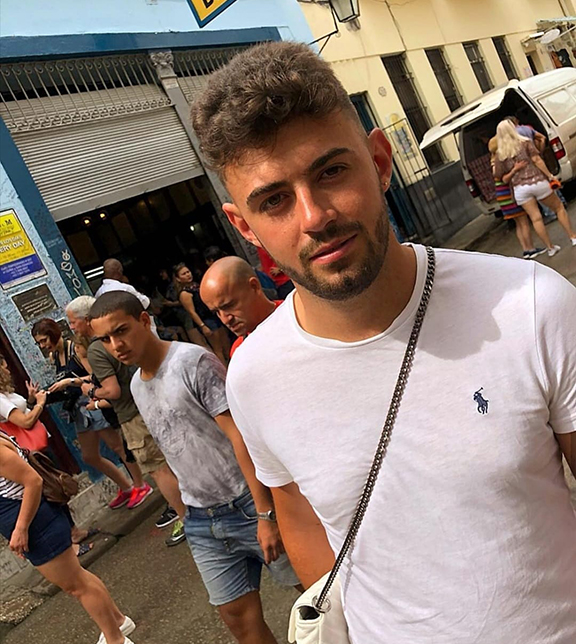 A little about me ....
I joined Prestige World as a sales intern and have been lucky enough to work along side Richard and Sara who have passed on their knowledge about the fantastic destinations that are on offer to our clients.
I have travelled throughout my life and have had the opportunity to visit many of the destinations that we offer at Prestige World including South Africa – Cape Town was my absolute favourite, Sri Lanka, Australia and New Zealand which can only ensure that we create the best possible holiday for you.
My days at UCFB Wembley are finished know and I am embarking my career in travel hoping to bring a fresh approach to what we offer and how we interact with our clients – young and old.
Why Book with Prestige World