Only 100 places available. Prices start from £22,500 pp. Call 0203 824 8444 for the latest costs and availability today!
Correct as of 29/6/20 subject to availability at time of booking
The Most Exclusive 2020 Holiday
The A340 plane, featuring 100 flatbed business-class seats, will depart from one of Stansted's private terminals on 16 August, flying direct to Male, and returning on 31 August 2020. An expert team will ensure guest's every need is taken care of on the journey and exemplary cleanliness protocols are guaranteed. Upon arrival in Male, guests will be fast-tracked through security to the privately chartered domestic flight, which will transport them to the magical Baa Atoll. Every other row on the flight will be kept free, to ensure social distancing.
Guests can choose to stay at either Milaidhoo or The Nautilus for 14 nights on a half board basis. Two of the most sought-after private island hotels in the Maldives, these boutique resorts are locally owned and known for offering some of the country's most luxurious villa accommodation.
The package at both resorts includes a spa treatment for every guest, as well as the once in a lifetime opportunity to visit Hanifaru Bay and the chance to swim with Manta Rays. Alongside extensive new health and safety protocols, both resorts will be opening with reduced occupancy to allow for an even more personalised and private experience.
The resorts will also offer in-villa dining options with no additional charge.
Milaidhoo Island Maldives
Milaidhoo is as a pristine island paradise, proudly rooted in local island traditions. The resort features 50 contemporary Maldivian style pool villas designed by a local architect and all open up 180 degrees into spacious outdoor living. Every guest is assigned a host to help create meaningful experiences, whether it's a spa treatment, a sunrise yoga class, or a snorkelling excursion in the incredible house reef. Dining is a highlight and Milaidhoo is home to three world-class restaurants, including Ba'theli, the first modern Maldivian restaurant in the country. Reflecting its heritage, it is built in the shape of three traditional dhoni boats that stand on stilts over the lagoon. As an adult only resort, Milaidhoo is also famed for its romance and destination dining offerings – any dream can become a reality, from sunset dolphin cruises to sailing to a deserted sandbank.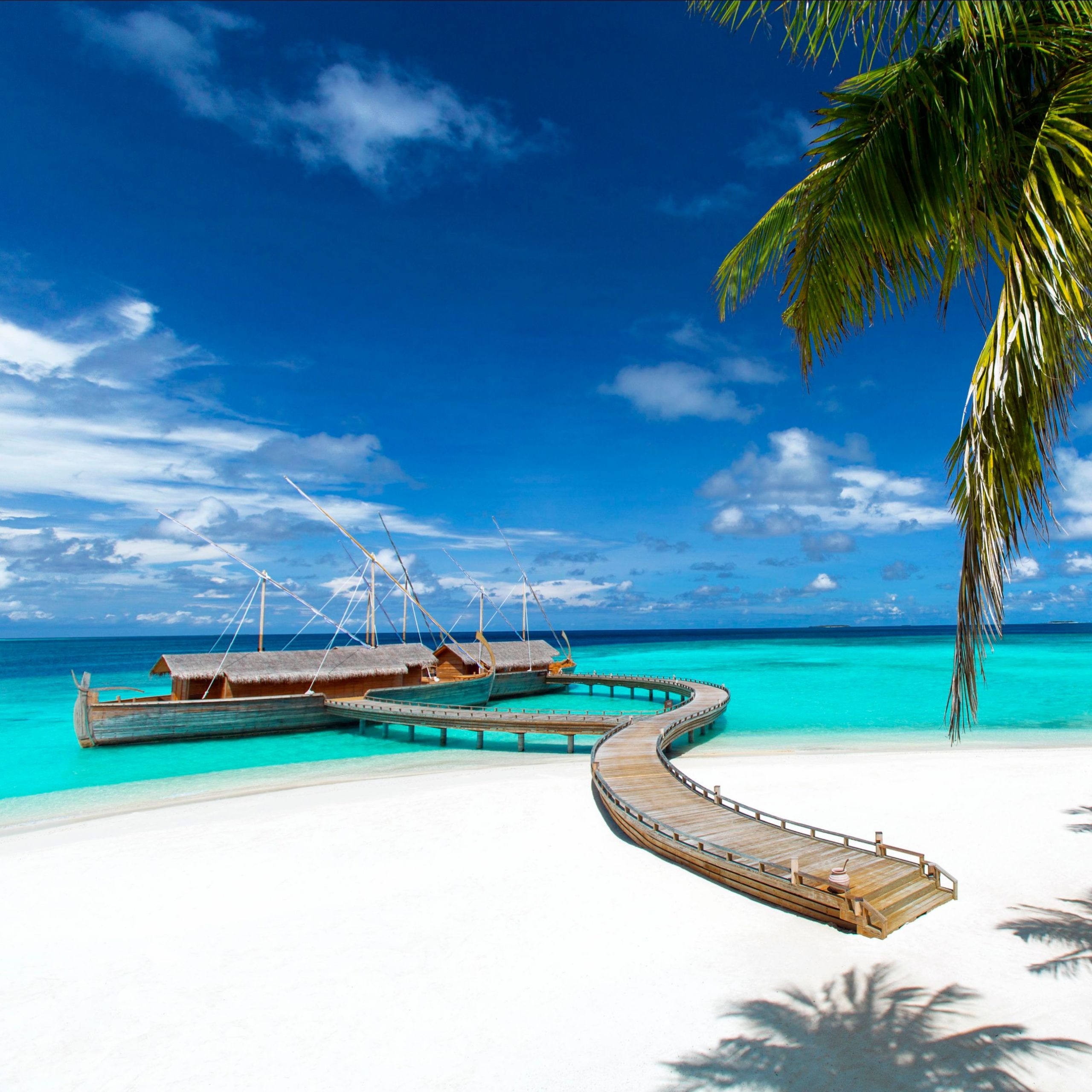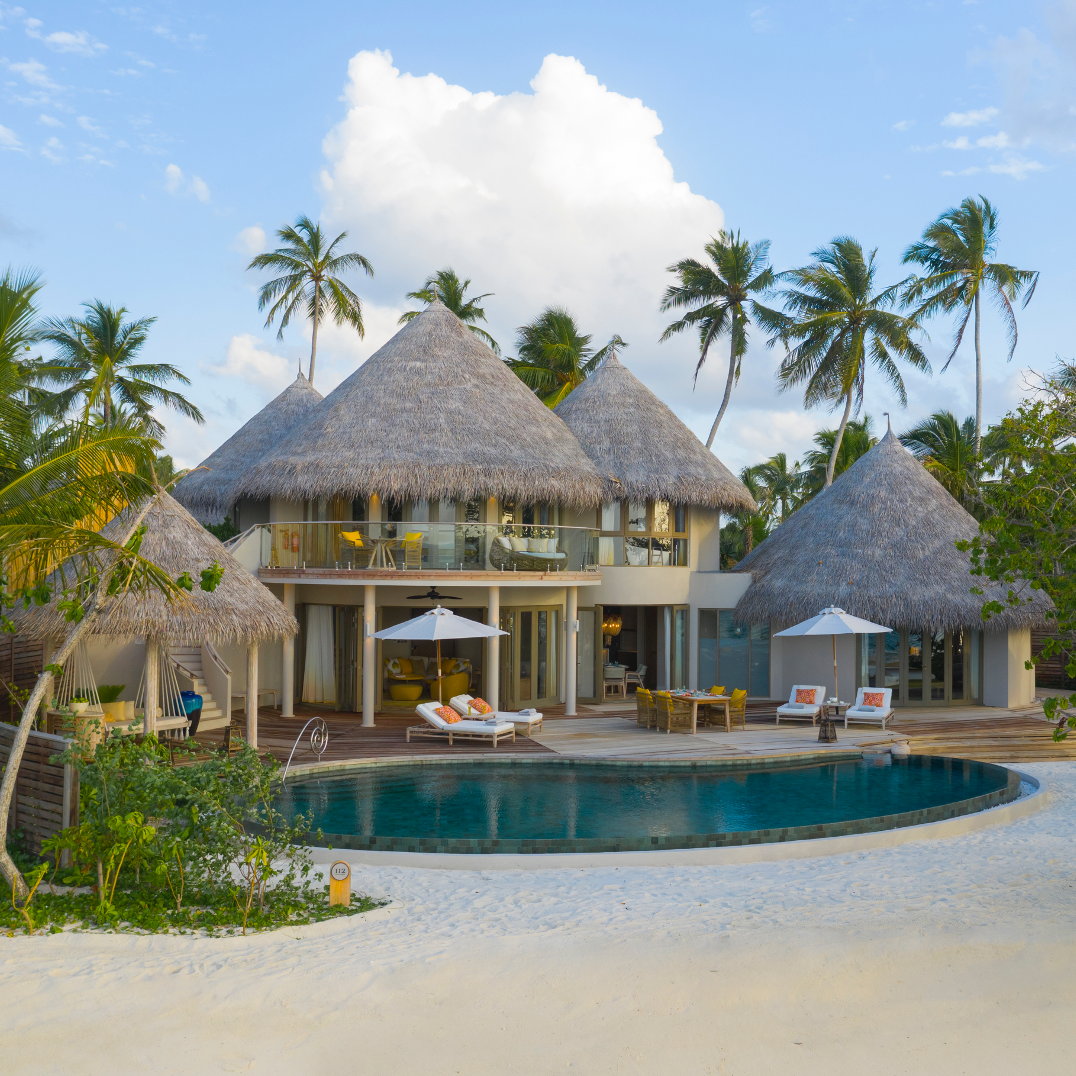 The Nautilus is an ultra-luxury bohemian hideaway and immensely private resort with only 26 beach and ocean houses. Each suite comes with a separate living room, private pool and a dedicated butler. The philosophy "A world of your own making" is reflected in the total flexibility and individuality of the services – anything is possible at any time and dining is unscripted. The Nautilus' three restaurants and two bars craft bespoke culinary journeys tailored to each taste. Families can opt to stay in a Two-Bedroom Beach Residence, complete with a private sundeck and azure pool with direct access to the sandy white beach. The Nautilus offers fun-filled activities for kids with their Young Wonders kids' club. The underwater activities are not to be missed and the reefs surrounding The Nautilus promise to be some of the most fruitful in the Maldives.
Only 100 places available. Prices start from £22,500 pp. Call 0203 824 8444 for the latest costs and availability today!
Correct as of 29/6/20 subject to availability at time of booking
    TALK TO A TRAVEL SPECIALIST
Call: 0203 824 8444