Welcome to members of the
Kensington Chelsea Women's Club
.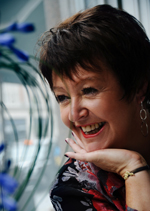 Dear KCWC member,
Each month we will feature the advertised property and other news worthy snippets to whet your appetite and make the decision making process of where to go and enjoy even more fun.
As a privileged member we are happy to offer the following inclusions for any holiday booked with us.
Complimentary Lounge pass at departure airport
Complimentary Online check in service
Complimentary Advance Seat booking service
Personal service including a visit to your London home for discussions if desired
Donation from Prestige World for every holiday booked donated  to a children's charity  which provides breakfast for children who are from low income and single parent homes to ensure they start their day with a healthy and nutritious meal.