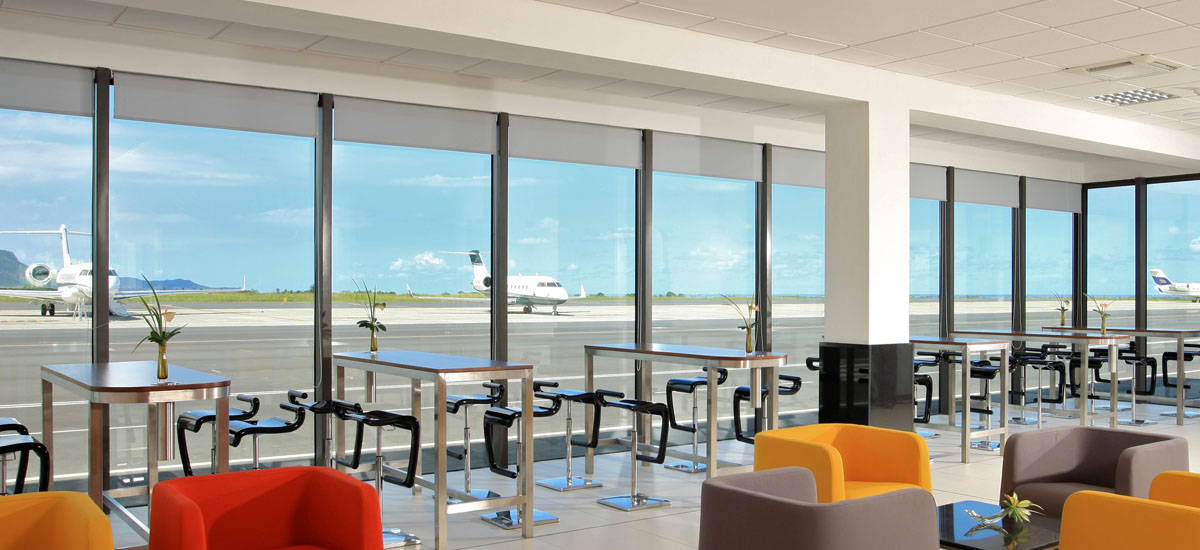 Private Jet Terminal – Mauritius
Yu Lounge Private Jet Terminal in Mauritius offers you a luxurius experience from the moment you touch down in this spectacular island in the Indian Ocean.
As soon as the aircraft doors are open, our bilingual concierge in their distinctive YU Lounge uniform will welcome you with a smile. Your concierge will accompany you to the private terminal in our dedicated Porsche Cayenne.
YU Lounges' concierges are the key to providing you with that unique experience, they are the ones who will take care of you, making sure that you have a smooth, hassle free arrival and departure. Our concierge team brings to you a wealth of experience and knowledge; they are the cornerstone to YU Lounge's 5-star status.
Whilst you wait for formalities to be completed we invite you to enjoy YU Lounge Cuisine. Our Chef and his team will prepare for you the most mouth watering finger foods and delectable meals, served with a carefully selected wine list.
When you step out of your limousine, you will be met by our concierge at the doors of YU Lounge. Your concierge will take care of your check in and immigration formalities whilst you have your time for you.