Luxury Hotels & Resorts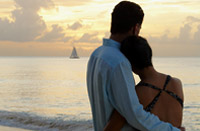 Luxury Hotels & Resorts – Our collection of the finest luxury hotels in the Caribbean and around world with our other special hand-picked destinations will offer you individuality, relaxation and first class service standards in paradise, and Luxury All-Inclusive Holidays are also available at some of our properties.
We know these luxury hotels & resorts and we love their locations, the variety in styling and individuality and the fact that in many cases, they are owner managed.
The unbelievable feeling of being pampered and thoroughly spoilt in these diverse high quality properties gives you the feeling of truly being yourself again after having let the stress of every day life recede to the very back of your mind allowing you to return home feeling inspired and rejuvenated. It's the very essence of luxury, and the perfect holiday destination.