All Inclusive Caribbean Holidays 2016/2017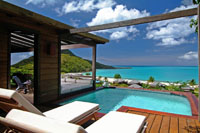 Luxury All Inclusive Caribbean Holidays offer luxury, great deals and peace of mind. Our vacation packages mean you know how much your holiday will cost before you even leave the house.
The package includes your meals and recreation on the resort. Outside activities and meals in local restaurants are not covered, but everything else will be. Choose from our selection of adults only, family and honeymoon hotels, and have your every wish taken care of.
We feature luxury All Inclusive Holidays 2016/2017 in Antigua, Grenada, Jamaica, St Lucia, Turks & Caicos, Dominican Republic and Mexico.
All very different Caribbean islands offering very different products. Luggage, snacks, alcoholic and soft drinks, lunch or dinner, afternoon tea or breakfast will all be included by your airline in all cabins so from the minute you are on board you are taken care of – there is nothing extra to pay in Economy, Premium, World Traveller Plus, Business, Upper Class or 1st Class cabins.